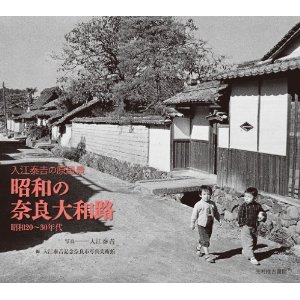 Nara in the Showa Period – Photography of Old Good Japan by IRIE Taikichi
2,000yen+tax
IRIE Taikichi
Size/16.8×14.8cm
ISBN978-4-8381-0451-2
A photo book collection featuring life in Nara in the mid-40s to mid-50s. Black and white
photographs taken by IRIE Taikichi (1905-1992), a distinguished photographer who devoted
himself to capturing the beauty of Nara, are included. Each image presents the nostalgic
scenery of Japan in those days with photos of townscapes, daily life and children playing on
the streets.