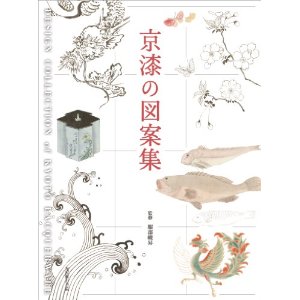 DESIGN COLLECTION of KYOTO LACQUERWARE
2,400yen+tax
HATTORI Shunsho
Size/19.0cm×25.5cm
ISBN978-4-8381-0465-9
A book collection of sketches by one of the recognized Japanese
lacquerware artists based in Kyoto who lived from 1887 to 1973. Japanese
lacquer art is also known internationally as "japan." As the name attests,
lacquer is one of the most exceptional traditional crafts of Japan and were
highly valued in Western countries. This lacquerware artist devoted his life
to perfecting his skills, especially, he made a great contribution in restoring
old lacquer wares. His delicate and precise sketches show how delicate and
precise he was in order to complete his lacquer works.